Applying for Singapore citizenship is an important decision and it's necessary that you first consider its benefits and drawbacks. For example, Singapore at present does not allow dual-citizenship which means you will have to renounce your present citizenship once your Singapore citizenship application is approved.
Some of the key benefits enjoyed by Singapore citizens include:
The Singapore International Passport – This allows you to tour the world, with very little travel restrictions.
The Right to Vote – Only Singapore citizens can vote in Presidential and Parliamentary Elections and can stand for elections.
Citizenship for Offspring – A Permanent Resident's children, despite being born in Singapore, becomes only a PR. A Singapore Citizen's children, despite being born anywhere in the world, will automatically become eligible for Singapore Citizenship.
Housing – Citizens over 21 years old can buy or rent subsidized public housing from the HDB while PRs can only buy resale flats. Also, in upgrading of HDB flats Citizens pay a fraction of HDB upgrading costs while PR pay for the full cost. Moreover, Singapore citizens have no restrictions on buying landed property.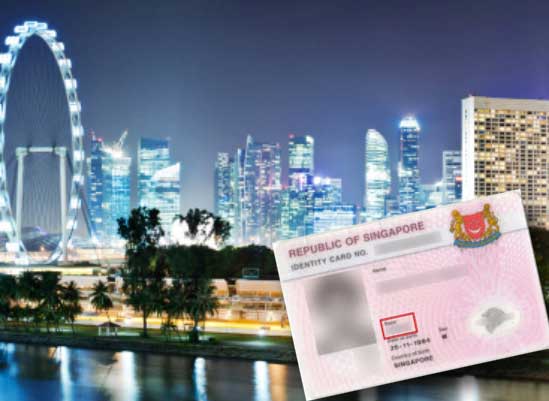 Eligibility
The following categories of people are eligible to apply for Singapore Citizenship:
Person who is at least 21 years of age and has been a Singapore Permanent Resident (SPR) for at least 2 to 6 years prior to the date of application.
Spouse of Singapore Citizen with a minimum of 2-year PR and married for at least 2 years preceding the date of application.
Child born outside Singapore whose parent is a Singapore citizen.
In addition to the above eligibility requirements, the following factors will play an important role in the outcome of your Singapore citizenship application:
Track record of living in Singapore during your permanent residence time period
Your good character and law abiding nature
Your social and financial 'investment' into Singapore indicating your long-term intention to stay in Singapore
Your ability to be an asset to Singapore and not a liability. In other words, your ability to generate income for you and your family (either as an employee or a business owner) and your overall financial strength